24 Hour RV Towing in Chicagoland
North Shore Towing provides a multitude of different types of heavy duty towing service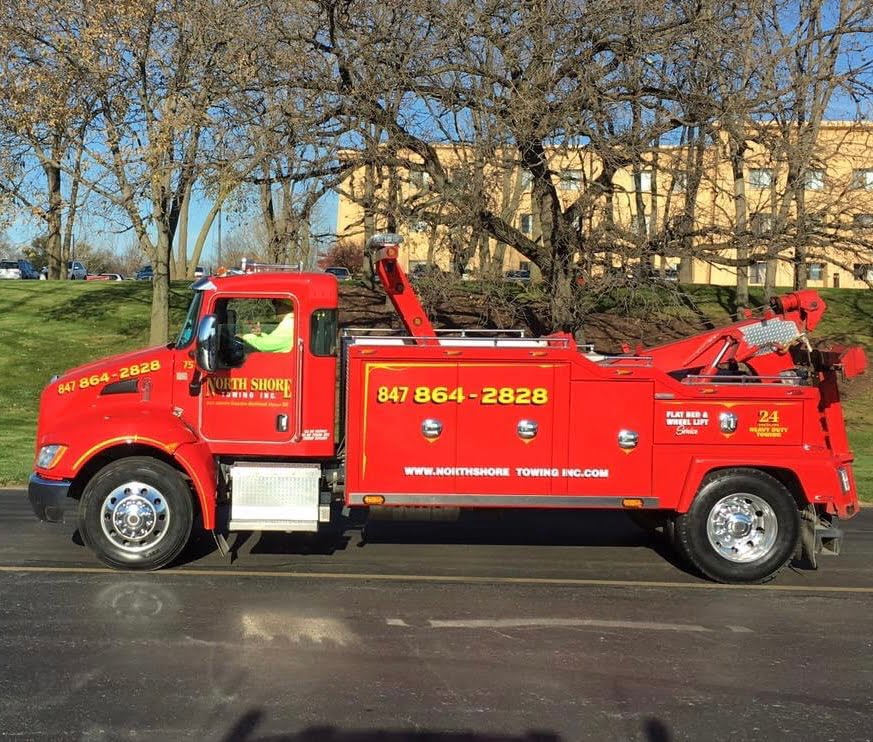 24 Hour RV Towing in Chicagoland
Do you need a professional RV Towing company in Chicago, IL? North Shore Towing has been serving the Chicago community ever since we opened our doors in 1979. Our local family-owned business provides 24 hour RV towing services to the greater Chicago area.
Help is only a phone call away with our 24 hour in-house dispatch team. Our heavy towing team are WreckMaster certified and have gone through RV-specific professional training. North Shore Towing has the expertise and know-how to tow all classes of motorhomes and camper vans.
For immediate assistance, call our RV Towing team at 800-481-7505.
24 Hour RV Roadside Assistance in Chicago, IL
If you need RV roadside assistance in Chicago and the surrounding suburbs, call North Shore Towing. We offer the following 24 hour roadside assistance services:
Contact us now for more information about our Chicago RV Roadside Assistance service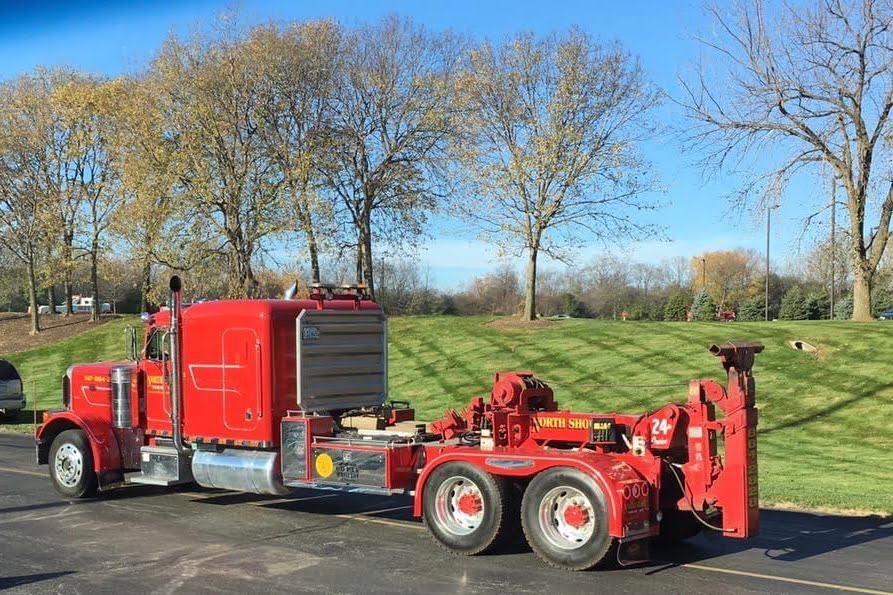 Des Plaines Mobile Home Park, Des Plaines, IL 60018, United States
MWR Navy Gateways RV Campground, 715-799 Ziegemeier St, North Chicago, IL 60088, United States
Woodland Village RV, 5757 Melton Rd, Portage, IN 46368, United States
Chicago Northwest KOA Holiday, 8404 S Union Rd, Union, IL 60180, United States
Camp Sullivan, 14630 Oak Park Ave, Oak Forest, IL 60452, United States
Tameling RV Park, 32100 IL-129, Wilmington, IL 60481, United States
Race View Park, 19100 West Schweizer Road, Joliet, IL 60436, United States
Yogi Bear's Jellystone Park, 8574 Millbrook Rd, Millbrook, IL 60536, United States
Cedar Lake Ministries RV Park, 8816 W 137th Ave, Cedar Lake, IN 46303, United States
Philview RV Park, 302 N Hickory St, Joliet, IL 60435, United States
Sycamore RV Resort, 375 E North Ave, Sycamore, IL 60178, United States
Island On the Chain Inc., 38600 N Lakeside Pl, Antioch, IL 60002, United States
Leisure Lake Membership Resort, 21900 SW Frontage Rd, Joliet, IL 60404, United States
Enchanted Shores, 11018 W Wilmington Rd, Peotone, IL 60468, United States
Camp Reinburg, 1801 N Quentin Rd, Palatine, IL 60074, United States
Lakeside RV Resort, 7089 N Chicago Rd, New Carlisle, IN 46552, United States
Lehman's Lakeside RV Resort, 19609 Riley Harmony Rd, Marengo, IL 60152, United States
Camp Bullfrog Lake, 9600 Wolf Rd, Willow Springs, IL 60480, United States
Pine Country RV & Camping Resort, 5710 Shattuck Rd, Belvidere, IL 61008, United States
Kankakee South KOA Holiday, 425 E 6000S Rd, Chebanse, IL 60922, United States
Lakeshore Camp Resort, 5300 Old Porter Rd, Portage, IN 46368, United States
Northwoods RV Resort, 7081 Garden Prairie Rd, Garden Prairie, IL 61038, United States
LaSalle / Peru KOA Journey, 756 N 3150th Rd, North Utica, IL 61373, United States
Glenwood RV Resort, 551 Wilson St, Marseilles, IL 61341, United States
Oak Lake RV Resort, 5310 E 900 N, Fair Oaks, IN 47943, United States
Hide-A-Way Lakes, 8045 Van Emmon Rd, Yorkville, IL 60560, United States
Sandcreek Campground, 1000-1048 N 350 E, Chesterton, IN 46304, United States
Moscow Maples RV Park, 8291 E Chicago Rd, Horton, MI 49246, United States
Cassidy Motel & RV Park, 3845 IN-39, La Porte, IN 46350, United States
We've completed 1,000,000 plus towing service jobs since the company started in 1979. We're proud of who we are, what we've done, where we've been, and where we're going. Hard work, dedication, passion, and a commitment to customer service is what this company was built on and the reason we continue to grow.