North Shore Reviews

North Shore Towing
1,621 Reviews
Powered by
Whiterail
Disclosure
The reviews displayed may or may not be a complete set. Reviews may be removed if they:
i. Are abusive. An abusive review or comment is one that makes personal attacks, threatens, or harasses others, or uses profanity.
ii. Violate privacy. Reviews that mention specific names of individuals or personal information in a manner that is inappropriate and/or unrelated to the performance of the service rendered are subject to removal.
iii. Are not from a current customer.
iv. Contain material falsehoods.
v. Are deemed inappropriate.
To encourage all feedback, positive or otherwise, an equal incentive for reviews, regardless of rating, may have been provided to the reviewer.
Google reviews provided via APIs https://www.google.com/+/policy/embedded-content.html
✪ Review Us
Our Equipment
North Shore Towing and Recycling is proud of their top of the line equipment and technology. The use of technology has allowed North Shore to give you the best customer service possible while using the most up to date towing and auto wrecking techniques.
Why Us – Towing
What sets us apart from the rest?
"There's something special about this place"-What makes this place special is the people that work here.
Our first employee still works here!
Over 30 years of experience in the towing industry
We've completed 1,000,000 tows since the company started in 1979
Family owned and operated
Our commitment to excellent service
Drivers are wreckmaster trained and certified
Fleet of 30 tow trucks
24 hour service
Live dispatching 24 hours – 365 days of the year
Top of the line technology both in our trucks and at our facility
Here's a flashback to where we started:
Our second tow truck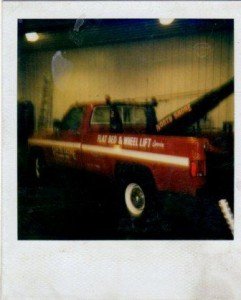 10 trucks later
a little while after that
and us today!
We appreciate who we are, what we've done, and where we've been.  Hardwork, dedication, passion, and a commitment to customer service is what this company was built on and the reason we continues to grow.