Why Us – Towing
What sets us apart from the rest?
"There's something special about this place"-What makes this place special is the people that work here.
Our first employee still works here!
Over 30 years of experience in the towing industry
We've completed 1,000,000 tows since the company started in 1979
Family owned and operated
Our commitment to excellent service
Drivers are wreckmaster trained and certified
Fleet of 30 tow trucks
24 hour service
Live dispatching 24 hours – 365 days of the year
Top of the line technology both in our trucks and at our facility
Here's a flashback to where we started:
Our second tow truck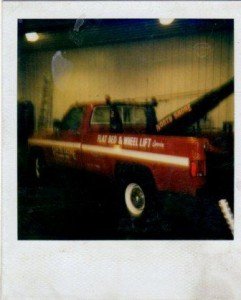 10 trucks later
a little while after that
and us today!
We appreciate who we are, what we've done, and where we've been.  Hardwork, dedication, passion, and a commitment to customer service is what this company was built on and the reason we continues to grow.