Heavy Duty Towing Service
North Shore Towing provides a multitude of different types of heavy duty towing service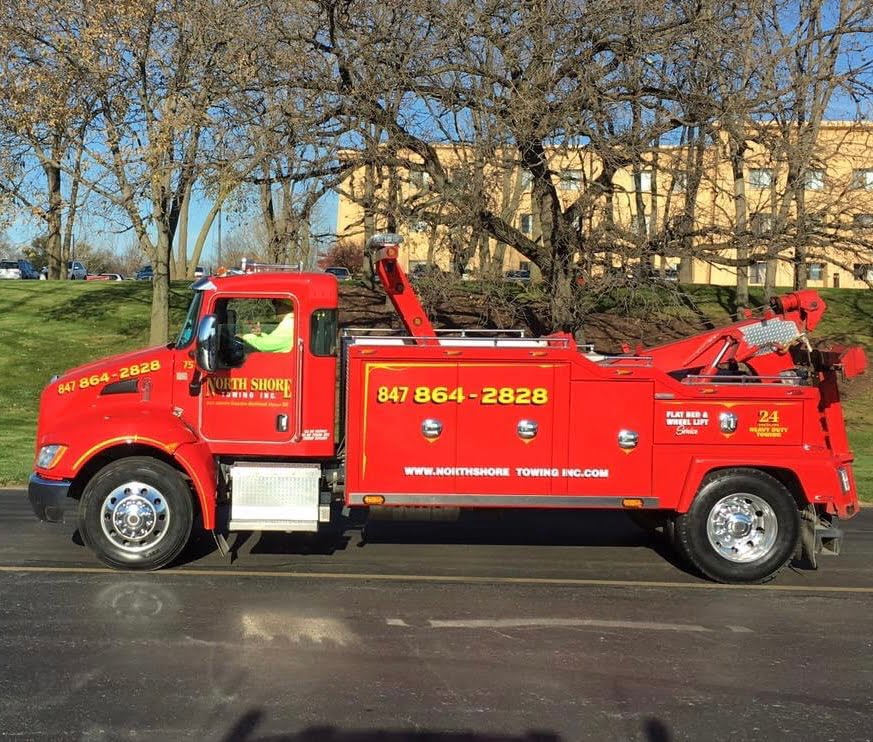 Heavy Duty Towing Service
North Shore's Heavy Duty Towing Services are the most respected and sought after in the Evanston, Northbrook, and Morton Grove areas. There's no question why 8 out 10 municipalities choose to work with North Shore. We are highly skilled at complex recovery projects including semi towing, big rig towing, heavy truck towing, RV towing, 5th wheel towing, bus towing, and off road recovery. If you can name it, we can tow it!
Our staff is trained in the minute operational details of heavy towing and vehicle recovery. We have the heavy duty towing equipment ready to get the job done right. Feel free to give us a call if you need a hand. Our knowledgeable dispatchers will talk you through the job and match you with an experienced team of WreckerMaster certified operators who are prepared to complete your heavy towing job.
How North Shore Handles Heavy Duty Towing
At North Shore, we recognize that each heavy towing job presents unique challenges and problems. We plan and map out every job in advance to account for logistics, necessary technical experience, equipment, and any parts and resources needed to complete the job efficiently.
We are prepared for any tow and recovery call from semi towing, heavy truck towing, and big rig towing to RV towing, 5th wheel towing, and bus towing. We also facilitate load shifting cargo or tractor swaps.
Most heavy truck towing companies don't have the resources or experience to provide their clients with the cutting-edge performance of North Shore. We understand your business challenges and value the importance of keeping a fully operational fleet. We'll act fast to keep you running at full capacity.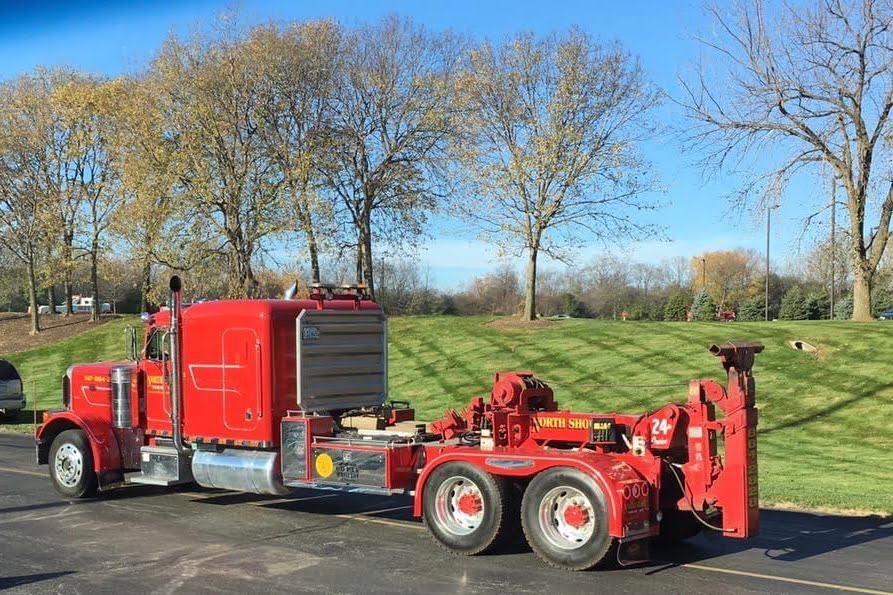 How We Handle Semi Truck Towing and Big Rig Towing
At North Shore heavy-duty towing, we prioritize the urgency of your job to get you back on the road quickly, safely, and in the most cost-effective manner. We send a heavy-duty tow truck to bring your truck back safely and will tow a functional tractor to your driver, swap out the disabled power unit, and bring the broken tractor home to the repair facility. Whenever you need fast, reliable heavy-duty wrecker service, call North Shore heavy towing.
The team at North Shore offers the training, experience and know-how to handle every challenging semi towing, big rig towing, and heavy truck towing job. Furthermore, our expertise extends to RV towing, 5th wheel towing, and bus towing too!
Chassis Switches for Heavy Towing Wrecker Service
When you need trailer or chassis switch, North Shore is always prepared with the equipment to deal with the job, no matter how big or small. We have technology owned by few other companies. This includes an in-house crain that can easily and quickly lift a sea container off a bad chassis and allow us to place a reliable and secure chassis under your valued load.
No matter if you need semi is off-road or simpy requires a load shift, we have the skills and know-how to procedurally handle the situation. Not only do we keep traffic moving while we re-balance the trailer load, but we'll also listen to exactly what you need to do the job correctly the first time.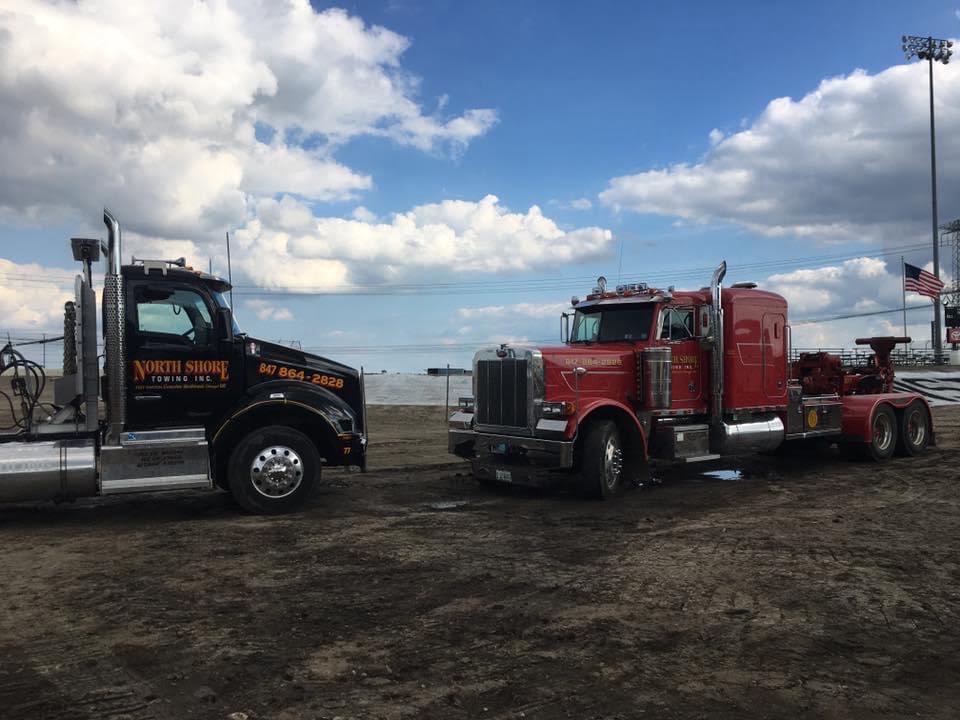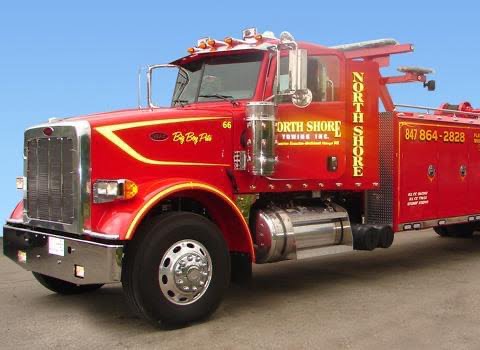 Call us for a Truck Jump Start
Did the battery die on your truck, big rig, bus, camper or semi? Call us and we will dispatch a service vehicle immediately to get you up and running.
We will get your vehicle upright and rolling down the road with precision and accuracy. If you need big rig towing, North Shore can handle the job with ease. North Shore heavy duty towing complies with all safety guidelines. Our methodical and thorough approach ensures maximum efficiency at all times.
North Shore Specializes in Heavy Truck Towing
Off-road recovery is one of North Shore's specialties.
We train our technicians for every off-road recovery situation. This includes burned-out vehicles to "stuck in the mud" hook-and-drop and winching services. Our expertise includes:
Hook and Drop (vehicle stuck in the mud)
Burnt vehicle recovery
Quads
Dirt bikes
Jeeps and SUVs
Winching services
Off-road towing
Motorcycles
Trucks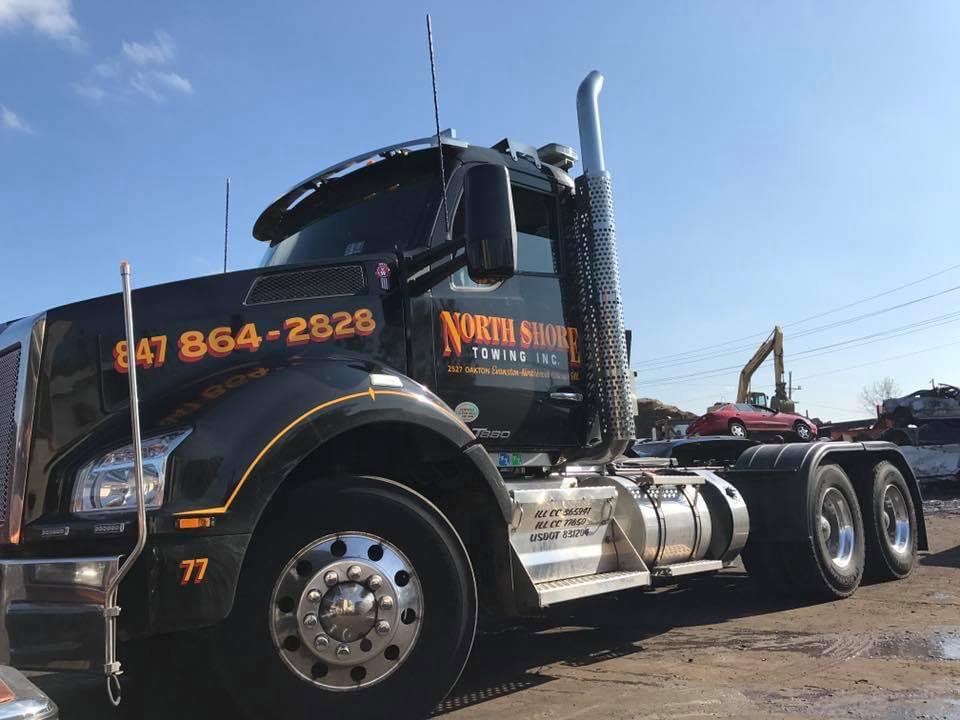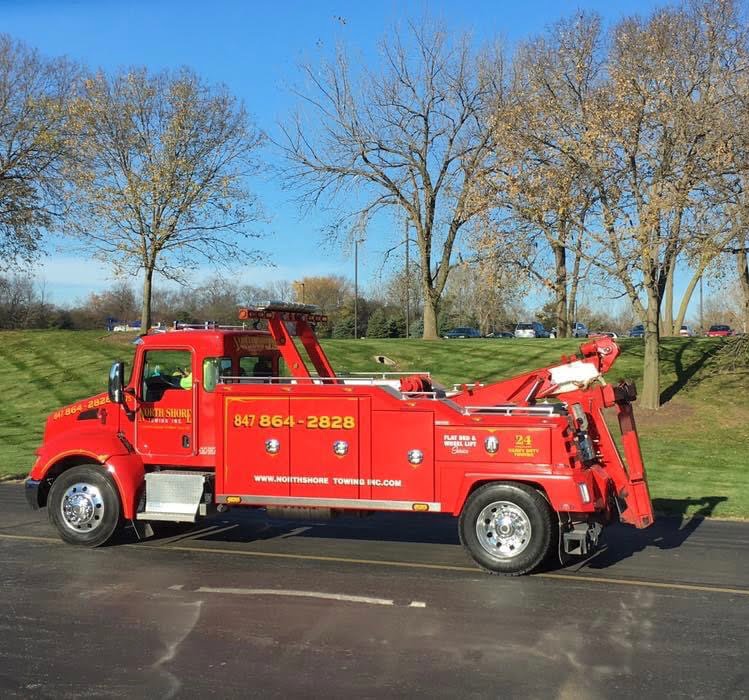 The Heavy Towing Company Used By Police Departments and Fire Departments
North Shore provides commercial towing services for all kinds of businesses. Local police and fire departments keep us on speed dial, and we also work with car dealerships, repair shops, department stores, apartment complexes, and commercial property owners. We take pride in our work and our ability to provide reliable commercial towing services with locations in Evanstown, Northbrook and Morton Grove. Call today to learn how we can help you solve any commercial towing problem you have.
Construction Equipment Towing
Heavy truck towing operations are logistically complex. We work with you to deliver construction equipment on your schedule. Our team handles backhoe hauling, bulldozer shipping, dump truck transports, excavator hauling, forklift shipping, oversize transports and more. Our tow technicians are Wreckmaster certified to transport any type of construction equipment. When your construction equipment needs to be hauled, or your bulldozer needs to be shipped, North Shore is ready to get the job done.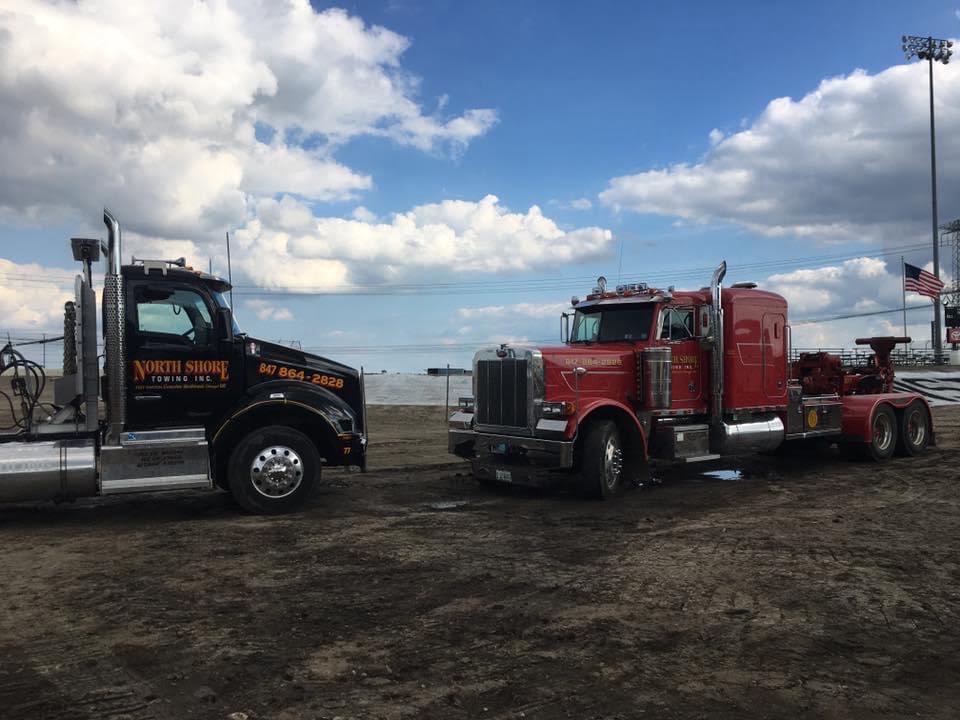 We've completed 1,000,000 plus towing service jobs since the company started in 1979. We're proud of who we are, what we've done, where we've been, and where we're going. Hard work, dedication, passion, and a commitment to customer service is what this company was built on and the reason we continue to grow.