Heavy Equipment Towing Lemont, IL
Heavy Equipment & Machinery Towing Service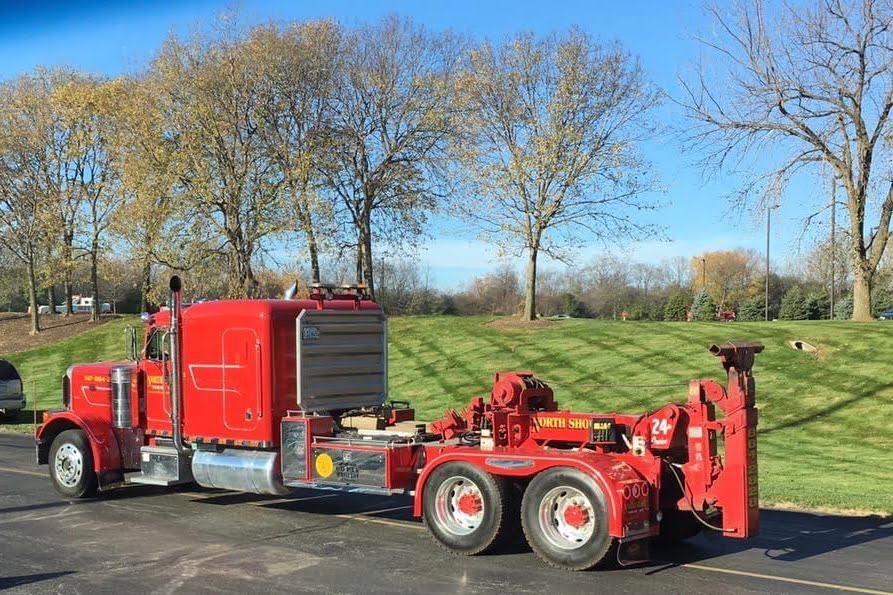 When you need heavy equipment towing and hauling in Lemont, IL and surrounding areas, North Shore Towing Service can help. We offer 24-hour heavy machinery towing and hauling services including construction equipment hauling, HVAC equipment moving, building material towing, and more!
Heavy Equipment Hauling Near Me
We are committed to helping our friends in Lemont, IL get their heavy equipment and machinery back on the road quickly and professionally. We rely on a network of heavy equipment towing and machinery towing specialists who can offer unparalleled coverage for your project, no matter how big or small. We're always ready to help at any hour of day or night, and we take great pride in being there for you when you need us most.
North Shore Towing Service is available to assist with heavy equipment hauling throughout Lemont, IL and surrounding areas. As a trusted heavy machinery and equipment towing and hauling company, we offer 24-hour towing service. Our services include the following:
Construction Vehicle Towing Lemont, IL
Earth Moving Equipment Lemont, IL
Excavators Towing Lemont, IL
Bulldozers Towing Lemont, IL
Skidsteers Towing Lemont, IL
Scissor Lifts Towing Lemont, IL
Dump Trucks Towing Lemont, IL
Commercial Trailer Towing Lemont, IL
Cargo Container Towing Lemont, IL
Building Material Towing Lemont, IL
Building Equipment Towing Lemont, IL
Construction Equipment Towing Lemont, IL
Gazebos Towing Lemont, IL
Hydraulic Equipment Towing Lemont, IL
Prefabricated Homes Towing Lemont, IL
HVAC Unit Towing Lemont, IL
We've completed 1,000,000 plus towing service jobs since the company started in 1979. We're proud of who we are, what we've done, where we've been, and where we're going. Hard work, dedication, passion, and a commitment to customer service is what this company was built on and the reason we continue to grow.