North Shore Towing provides a multitude of different types of towing service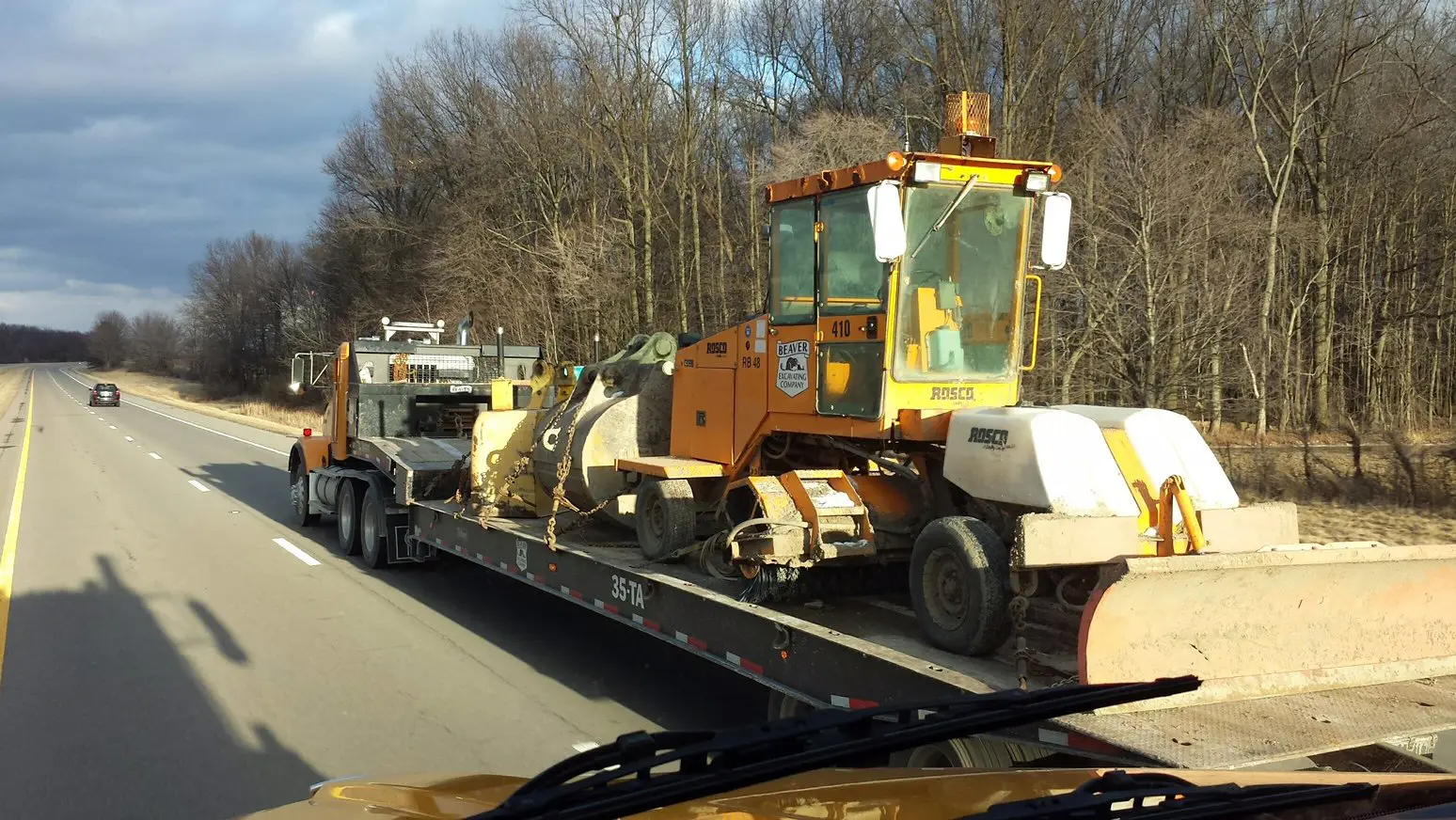 Auto Wrecking Services | Cash For Your Junk Car | Towing Services
North Shore Towing is unsurpassed as a leader in towing and hauling services it has been delivering customers throughout the Greater Chicago Metropolitan Area for nearly four decades. As a family-owned business, we are recognized as having superior hauling services from heavy duty hauling to junk hauling, equipment hauling, towing, auto-wrecking, recycling, used auto parts and used auto sales. It is totally understandable that so many customers prefer North Shore Towing to the competition in hauling, towing, and recycling needs. We offer a daunting inventory of service vehicles including our 2016 55-Ton Traveling Axle Trailer that was designed to handle heavy duty hauling. It offers customers a 25,000 lb. axle capacity and a 20,000 lb. winch. In addition, we supply tow trucks with flat beds, wheel lifts, medium duty, heavy duty, as well as multiple car carrier tow trucks. Whatever your hauling job, you can rely upon North Shore Towing to have the hauling services that will fit your needs. Moreover, our tow truck drivers are highly-skilled, WreckMaster-trained and certified experts of heavy duty hauling who have racked-up over 1,000,000 successful tows. Consequently, when our Skokie neighbors are searching for the most remarkable team of professionals in heavy duty hauling services, North Shore Towing is the only name they need to know.
Skokie Hauling Services
Skokie, Illinois is in Cook County with approximately 65,000 residents. North Shore Towing has sites in both Evanston and Northbrook. Our Evanston site, at a little more than two miles southeast, is located more conveniently to Skokie. Skokie clients realize the importance of picking the hauling services company that possesses the talent and know-how to take care of all of their heavy duty hauling needs quickly and affordably. Most significantly, North Shore Towing is available to serve its clients' hauling needs 24 hours a day, 7 days a week, and 365 days per year! What's more, we are unrivaled in our dedication to delivering the finest hauling services and cutting edge technology to customers. As a result, our Skokie clients much prefer North Shore Towing for their heavy duty hauling. They know that not only will we strive to meet their expectations, but we will most often exceed them. To make certain that we can persist in serving our Skokie clients' equipment hauling and junk hauling needs, North Shore Towing provides the finest hauling services in the region.
Skokie Junk Hauling
North Shore Towing is an extremely capable and efficient heavy duty hauling company that offers unparalleled junk hauling and equipment hauling services. Following are samplings of the hundreds of business accounts we handle:
Body Shops;
Insurance Companies;
Repair Shops;
Charities;
Management Companies;
Tire Shops;
Dealerships;
Municipalities;
Trucking Companies;
Fleet Companies;
Police Departments; and
More!
When you call North Shore Towing, you will always be able to speak with a live dispatcher who will manage your request in an expeditious and thorough manner. Once we have sent you an experienced driver to help you, your emergency will be resolved quickly and effectively. No matter if it is our equipment, our experienced drivers or our ability to provide fine hauling services, it is easy to understand why so many people prefer our hauling services instead of those of our competitors. For the hauling services you deserve at a price you can afford, call North Shore Towing at: (800) 481-7505, today.
Skokie Hauling | Skokie Hauling Services | Skokie Junk Hauling | Skokie Equipment Hauling | Skokie Heavy Duty Hauling
We've completed 1,000,000 plus towing service jobs since the company started in 1979. We're proud of who we are, what we've done, where we've been, and where we're going. Hard work, dedication, passion, and a commitment to customer service is what this company was built on and the reason we continue to grow.